We Want Your Submissions for Comic 600!
Allo all! Comic 60o is fast approaching. That means we want comic submissions! And we have a plan, thanks to Mercenary Pen. 
This is how we hope it works. 
Remember the Paint Flumes comic?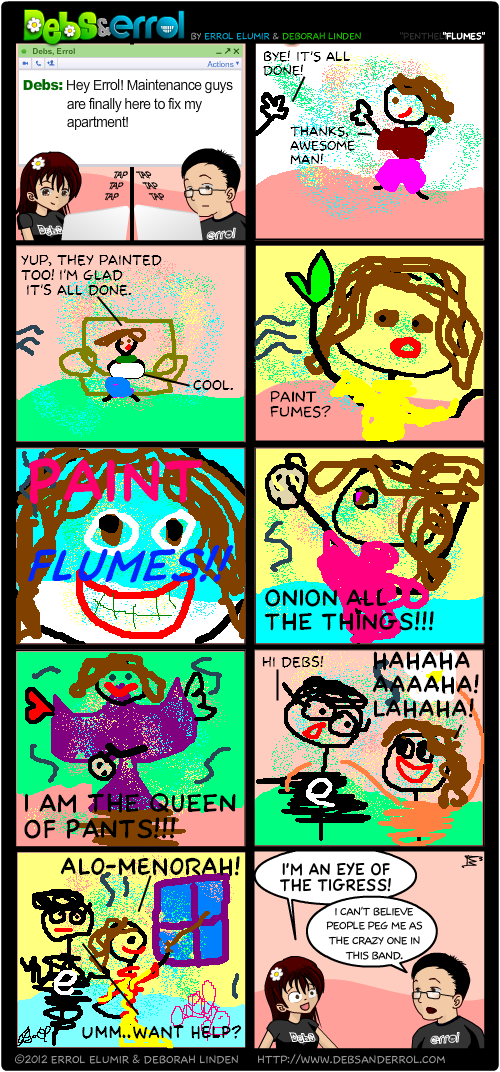 We want you to submit your own version.
There are many things you can do:
Mad Lib it! I even made a hand dandy mad libby thingy for you to check out:

Check out Mad Libby Thingy

.

Draw your own version of Paint Flumes!

Draw anything you want, we don't care. We just want submissions.
And just for entertainment, I tried the Mad Libby Thing. It gave me enema fumes. If this were a competition, I would have won. 😀
Please get entries to me by March 29th!
Now that I work, I don't have as much time to compile anything. 😀
How to submit? E-mail me at:
errol@debsanderrol.com