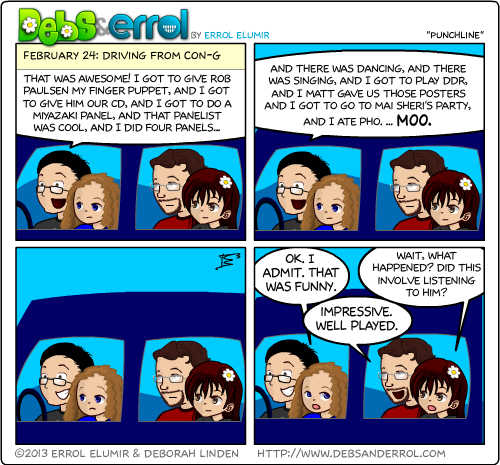 Errol: And finally, the Con-G thread comes to a close! If you don't get the reference, you will have to see the Comic 571 – "Road Trip".
Debs: Hahaha! That was awesome 😀 Also, iMatt.
Manda: Yeah, it's one of the only knock-knock jokes I've ever laughed at and enjoyed, the other being interrupting starfish. I think this is the last con-g comic, but one thing that wasn't chronicled was that Errol was incredibly sick and didn't let us know just HOW tired he was. We were on the highway and he was struggling not to fall asleep. It was scary.