Comic 618 – "Slumber Party"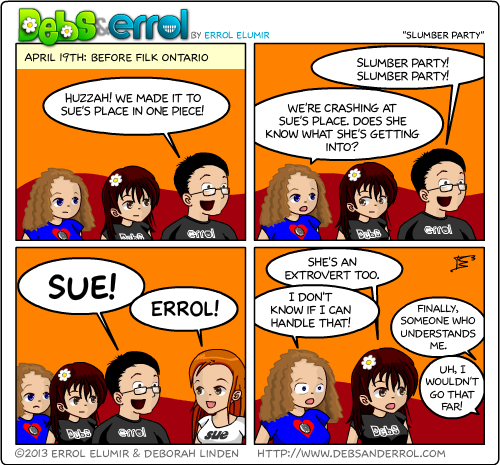 Errol: I like Sue. 😀 Poor girl, I was extra excited that night.
Debs: I'm glad you like her. She is my friend and she is awesome! But her eyes are not brown and her hair isn't red anymore. Yay, I'm glad she's back in the comic! 🙂
Manda: Sue is super awesome! I was very happy to get to know her, despite what the comic indicates :P.