Comic 696 – "West of D&E"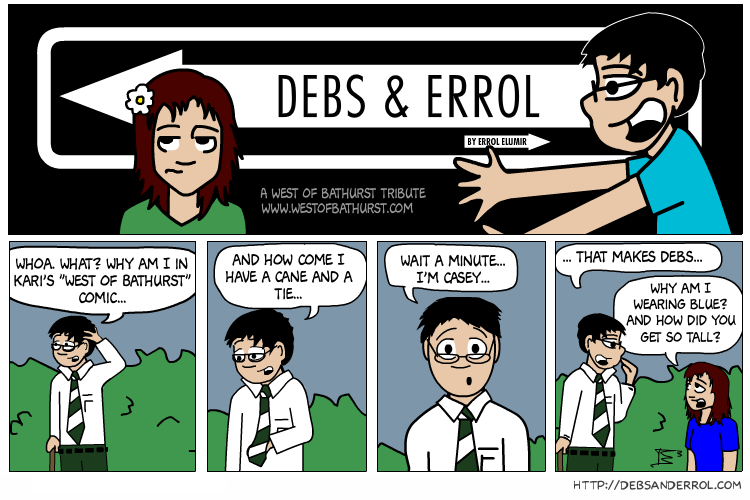 Errol:
Kari Maaren
has a webcomic called
West of Bathurst
. It's in its final year after seven years, and I wanted to do a tribute to the comic. They also have a contest going, and at first this was going to qualify FOR that contest, but then I realized my idea was too hard to get into one strip and I'm tired. So I just have this.