Comic 699 – "Be Prepared"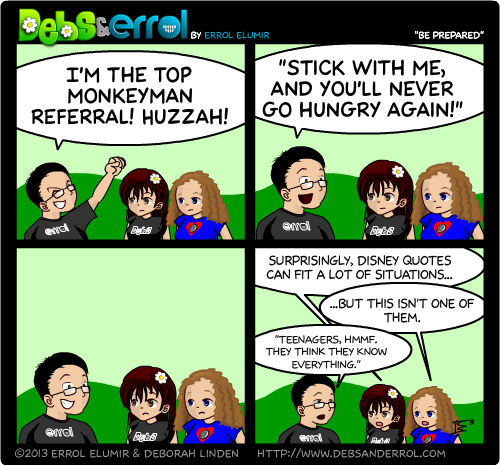 Errol:
Two more days for
Monkeyman's Indiegogo campaign
! I want a walk on part! I want a walk on part! This is going to be like ebay though, I just know it. As soon as it looks like I may win, BAM, someone goes in and donates monies and cuts me off. Ah well.
OH, and we're doing something different this year with the 700th comic. Each of your submissions will get ONE day. I hope that's ok. The reason being, I'm going to be away in California! So if you could give me a blurb that you want to say for your comic, please do!
Whitless: Wouldn't you know it, I listen to "Be Prepared" almost every day. It is an AWESOME song.