700 Comics: Comic Submission by Mercenary Pen
Errol: Every 100 comics we get the D&E community to submit their own D&E comic! I had a theme for the 700th comic submission, but no one listens to the themes I choose (in fact, I don't listen to it either).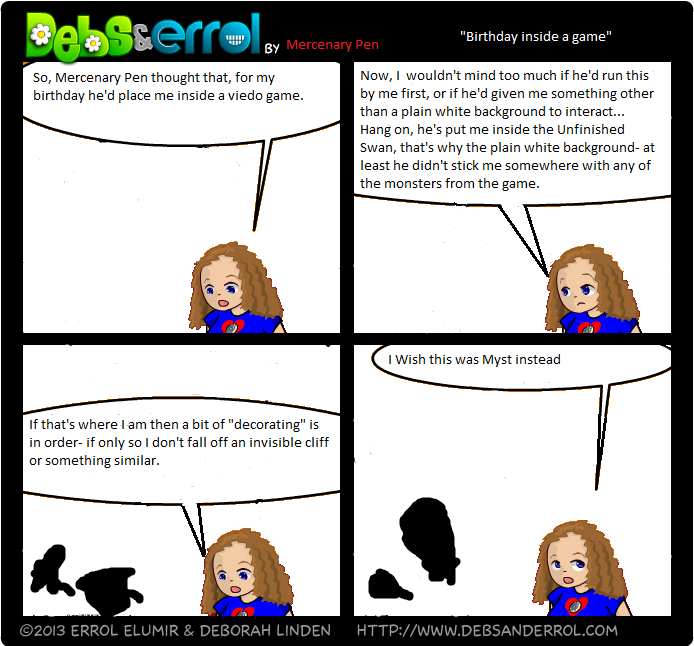 Mercenary Pen: This was a last minute thing for me, because I keep telling myself that I'm decidedly mediocre when it comes to digital art- and even now the evidence supports that theory. But then I ran the numbers on Sunday and worked out that comic 700 was going to fall on Manda's birthday- and what do we all know about Manda? She loves games. Based on that and a Lets Play series she was drafted into by Dan the Video Ninja (possibly as a result of me suggesting it in his YouTube comments), I had my idea, and mediocre or not, I HAD to do it anyway.