Comic 703 – "Real Situations"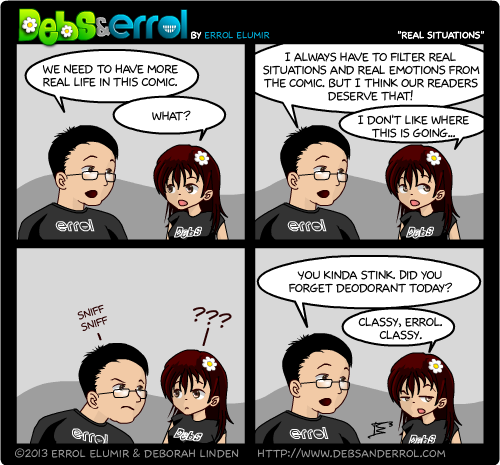 Errol:
I have touched on this before, but considering I am recording our life as a band, sometimes I wonder how real I should get. I try to mark down situations, but should I try and go for deeper emotions?
Well, not MY emotions, of course. They're about as you see in the comic. I mean, other people's emotions.
I guess they wouldn't like that if I did it…
Debs:
Erm..I can't tell if that question was serious.
I  was so wearing deodorant when I came over last night!  It's just that sometimes deodorant isn't perfect when you're biking and it's hot outside. I love that I can bike to Errol's house now though.