Comic 705 – "To Do Lists"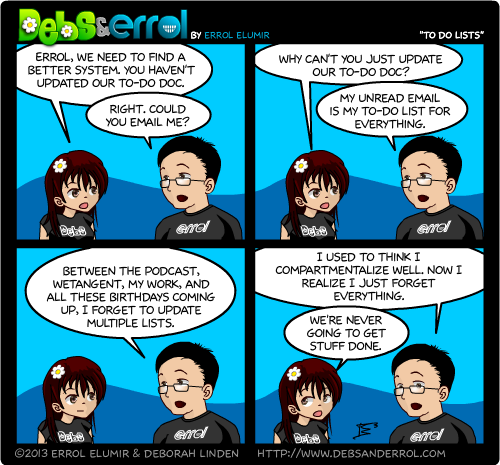 Errol: I have all these plans to start up all these to-do lists, but they ultimately fail in the end. Now, it's just my phone calendar and my Important Unread email. If I don't have it in there, then I will forget about it.
Debs:
We've tried a couple of shared "to-do" list things at my insistence but they haven't worked out. The Google docs one was really pretty too, with multiple colours. Lesigh.
In something completely unrelated, I finished A Dance of Dragons yesterday. Has anyone else read it? It was…huh.