Comic 741 – "Ankle Emerg"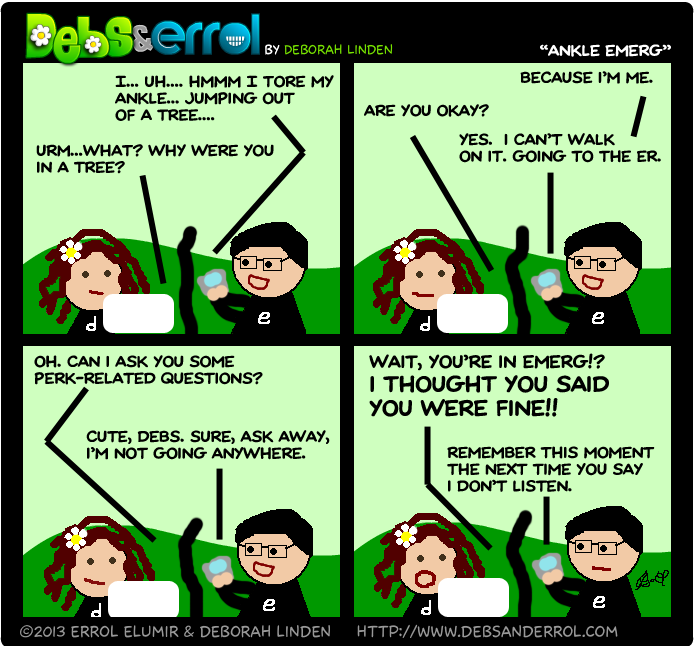 Debs:
Yup, this happened. Somehow I completely missed the fact that Errol was in the ER and proceeded to ask him about 10 perk-related questions which he answered. Then I went on Facebook and saw the picture of him in a wheelchair outside the hospital. Then I asked which hospital he was at and he wouldn't tell me because he said he feared me. Poor Errol.
Ja-Mez drew this in Errol's honour 😀 Awesome!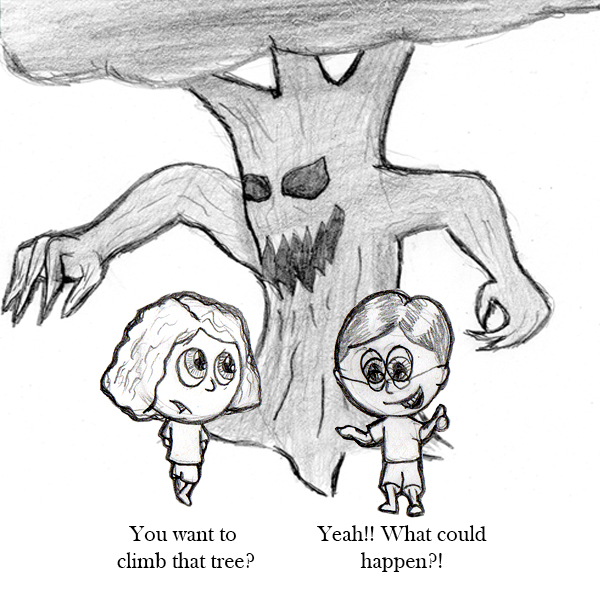 Errol: And Mercenary Pen drew this one!