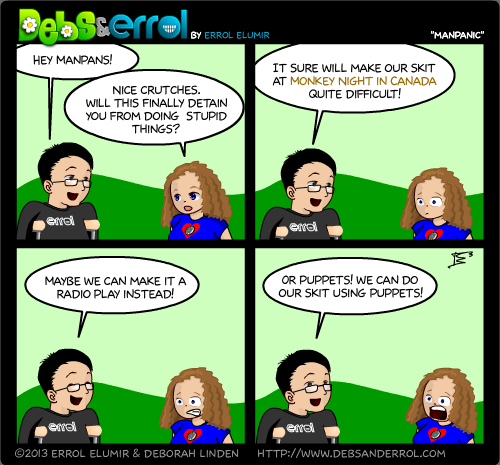 Errol:
Poor Manpans. For those that don't know, D&E and (hopefully) weTangent are doing a show at
Monkey Night in Canada
!
Whitless:
Manpanic! That's a good word for it. I also like Panic Pans though. I'm going to Errol's on Thursday and HOPEFULLY we can figure something out. Idiot. I actually DIDN'T panic at first! I was all cool and calm and "Whatever, we'll figure it out". Then a few hours later it dawned on me how screwed we were. Screwed screwed screwed. And now…panic…GRAGHGLE. In other news, we have a new
D&D episode
, check it out!