Comic 760 – "Listening Party"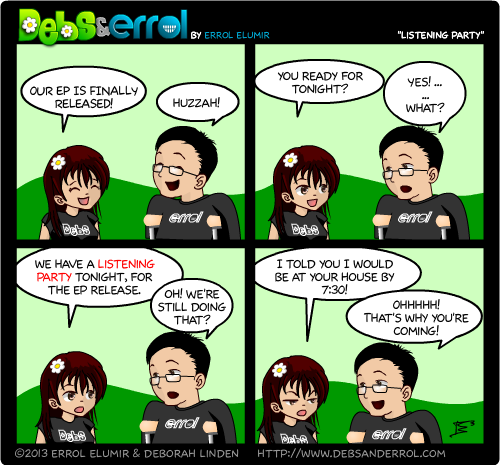 Errol:
TODAY! TODAY AT 12PM EST!
CTRL+ALT+DUETS
will be released! HUZZAH!
And tonight, apparently, we are getting a listening party! So join us at around 8pm! Check this site for a live stream as we celebrate!

Debs: I love how he says "apparently". I had talked of wine at one point but I don't think I'll bring it because I got wine last night at my friend's Thanksgiving dinner. And so much awesome cheese too!