Comic 771 – "Packed Weekend"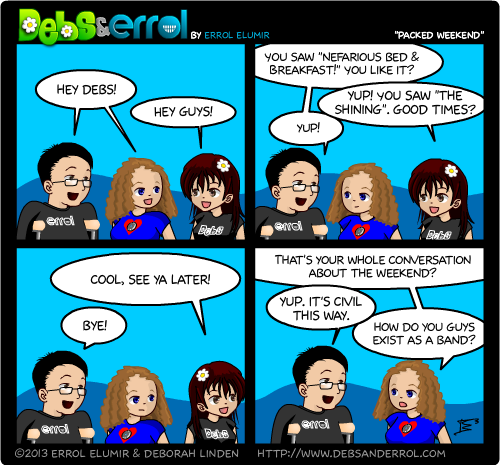 Errol:
Clearly, we talk more than this, but Debs was crazy busy over the weekend and I spent most of it with my family! Of course, I also finished off the script of
NaNoToons
. That took me all day on Saturday, crazy. I still need to draw another… uh… 27 or so. *sigh*
Tomorrow, Tuesday, I get to see Nefarious Bed & Breakfast! HUZZAH!