Comic 779 – "Two Too Many"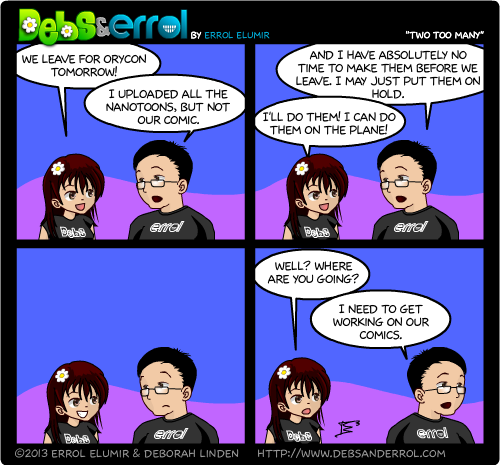 Errol:
Poor Debs. The real reason I don't want her doing comics is that it takes her… well… two hours. Two hours to do one comic. It may be more.
And do you know what happens then? After two hours of struggling with Photoshop, we have a very unhappy Debs. And who has to deal with unhappy Debs? Me.
*LAUGH*
Poor Debs.
Debs: Stupid Photoshop CS. I hate how you look on a Mac.