Comic 787 – "NaNo Lecturing"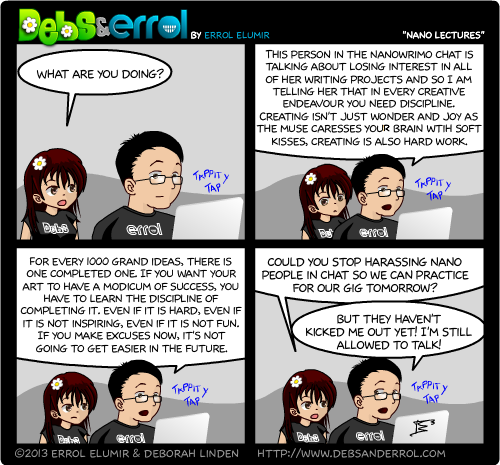 Errol:
I don't know what came over me. This person, whom I will call 'she', came into chat and started talking about losing interest in her novel. And then she mentioned this was a pattern and she lost interest in most of her novels. And then, I just went into straight lecture mode.
And, I was blunt. I was really blunt. A lot blunter than I was in this comic. I felt a bit bad because I didn't soften the message at all. I just told her how it was, and that if she wants to be a creative, she has to do the work.
Sorry random chat person. Maybe you were having an off day. I guess I was having an off day too.