Comic 788 – "Chat with Grant Faulkner"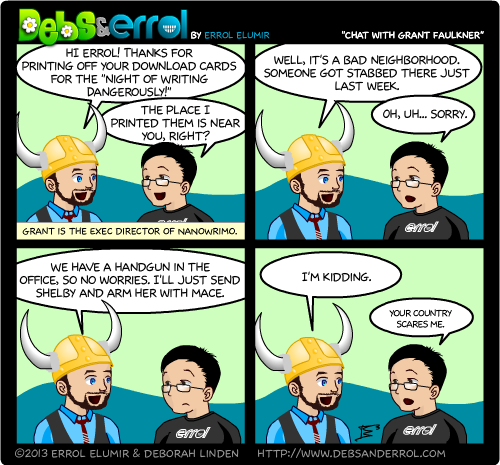 Errol:
This weekend is the
Night of Writing Dangerously
. We are sending all participants a copy of our EP, and so we got it printed down in California. The above is a gchat I had with Grant. *laugh*
Later I told him he uses the same technique that I use on Debs! Ha! Poor Shelby and Debs. I hope they don't read the comic.
Debs: Huge thank you to Lore Hera for helping me with the cards. It took her a few hours and me like…all day 😀