Comic 800 – "In Portland!"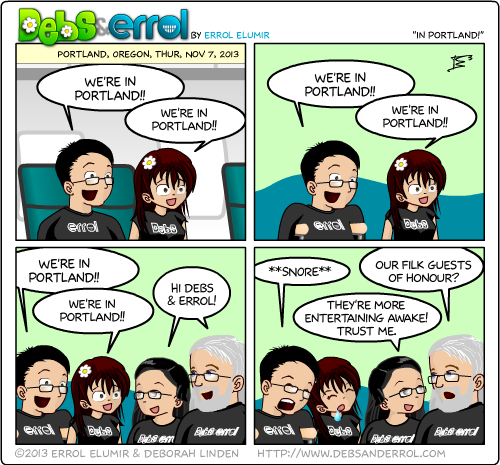 Errol:
This is Cecilia and Andy! They were our hosts for the
Orycon
, and they picked us up at the airport wearing our shirts! So awesome! 😀 We… were exhausted.
And they gave us GIFTS! Portland Gifts! They were great hosts!!
Note, that it's the 800th comic! HUZZAH! And, for those that are expecting a reader submitted comic, it will be on the 18th of December! There's a reason for that, Debs, wanted that date. I forget why.