Comic 799 – "Another Gig During NaNo"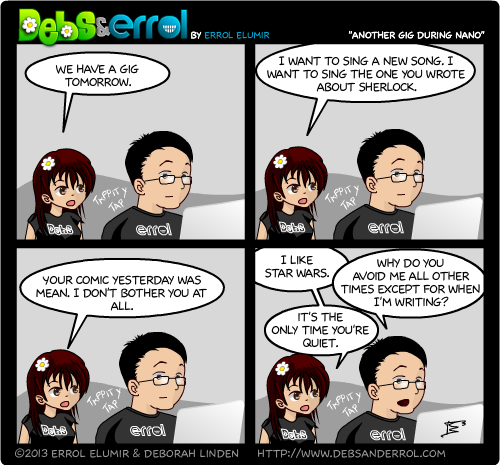 Errol:
Poor Debs. To be fair, she actually doesn't bother me at all. Tomorrow,
we have a fund raiser
and I don't know anything about it. I'm just trusting her on the details. And we also had a few articles we wanted to get up. Poor Debs works so hard.
So in real life, Debs still avoids me. *laugh* See? She's getting a break for all of you people worried about her dealing with an Errol.