Comic 812 – "The Master Class"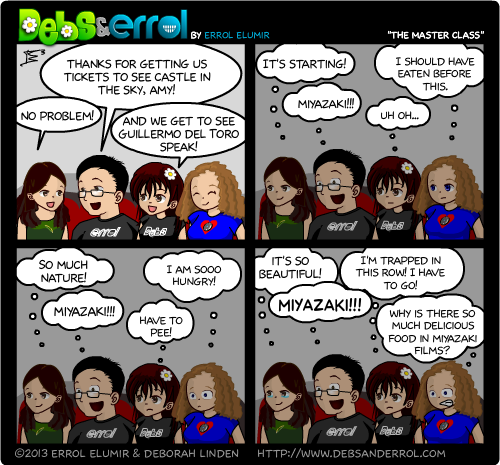 Errol: HUZZAH! So great to see Laputa on the big screen!
Debs: Yeah, I totally had to pee. The entire time.
Whitless: To be fair, I REALLY enjoyed this movie! I'd never seen it before! I mean, I really, really liked it! All the nature and fantasy and animation! But it was also 8pm and the last time I had eaten was lunch, and there was this scene where the two main characters eat eggs and it looked SOOOOO good and I started to fixate :D.