Comic Submission 818 – Meli
Debs: Every 100 comics, we ask for reader submissions! Since 800 fell right at the end of NaNoWriMo, we pushed it to 818 because it's my birthday number.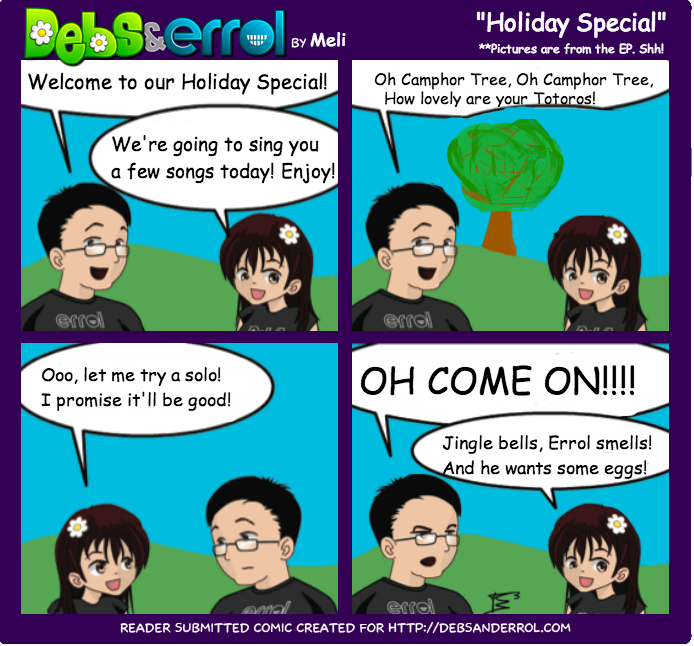 Meli: Christmas Day last year was the first time I read a Debs & Errol comic. It was the choose your own adventure one. So technically Christmas is my 1 year anniversary!