Comic Submission 818 – Paige
Debs: Every 100 comics, we ask for reader submissions! Since 800 fell right at the end of NaNoWriMo, we pushed it to 818 because it's my birthday number.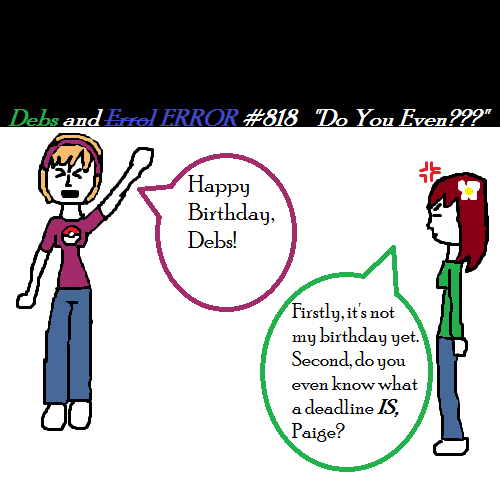 Paige: I still can't draw, but at least this one looks less like Debs's Paint Majesty and more like Paige's Attempt at Something Passable. Hooray for that, I guess. Happy un-birthday, Debs.
Debs: Paige isn't the only person who got confused. A few people have been asking me if it's my birthday and I kept going "What? Why would you think that?" Then Paige sent this and it all clicked for me. Lucky Errol's birthday number has already past, yes?