Comic Submission 818 – Mercenary Pen
Debs: Every 100 comics, we ask for submissions! Since 800 fell right at the end of NaNoWriMo, we pushed it to 818 because it's Debs's birthday number. The first one is by our very own Mercenary Pen! He drew (haha, pun) from Debs Art! I think this the first time someone's done that, so I am happy! Errol would kick my butt in a snowball fight.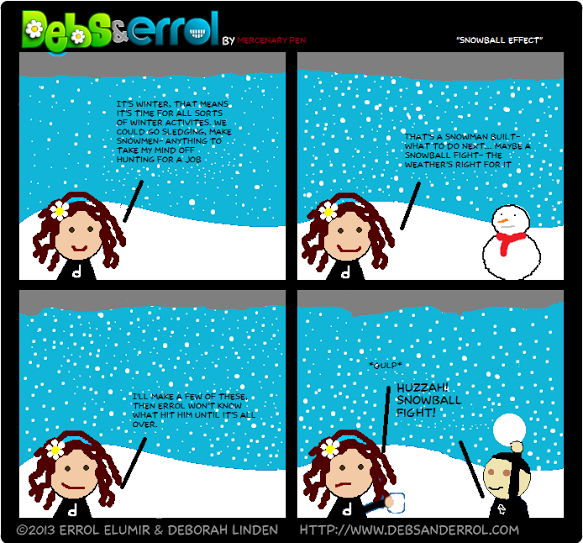 Debs:
If you'd like to submit a comic but are running late, don't worry, we can still sneak you in if you send it by the end of the weekend. You can find the templates
here
! 🙂 Thank you so much for kicking off this round, MP! You are awesome!