Comic Submission 818 – Mr. Gee
Debs:
Every 100 comics (err…118 comics?), we ask readers to submit their own! Today's is by our friend Steven Wesley Guiles, who also goes by Mr. Gee! We met him through 
February Album Writing Month
, and he's an amazing musician, and crazy nerdy too. He's launching a new awesome Kickstarter in the New Year related to both music and nerdy-ness, which we'll be talking about more in January! Also, if Errol has an idea like this and I actually agree, someone please stage an intervention. Please? 😀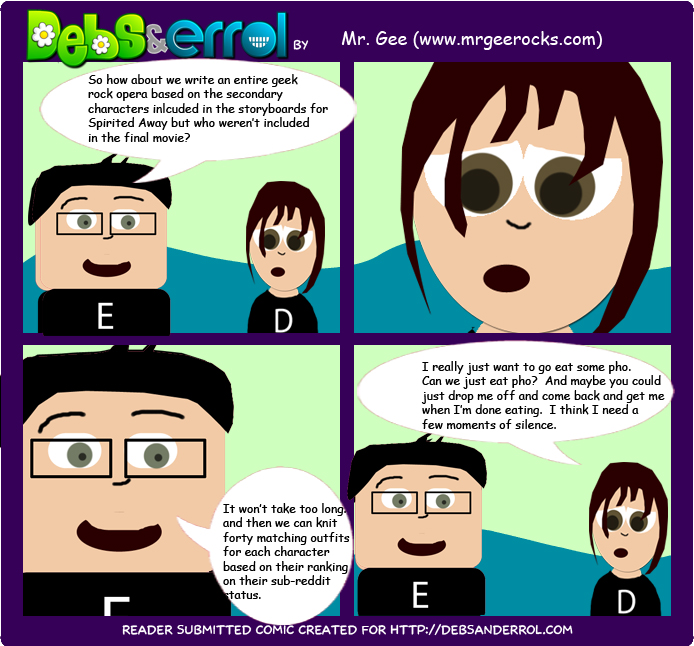 Mr. Gee: I made this comic based on my knowledge of Errol's obsession with all things Miyazaki…and Reddit.  I figured Debs would be worn out just hearing him talk about this.  Hence, the comic.