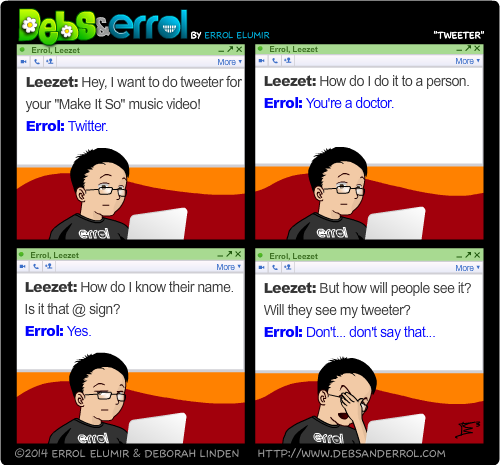 Errol: I was chatting with Leezet and Manpans last night. And a conversation similar to this happened. I was trying to figure out which comic to do for today, and this pretty much clinched it.
In the end, I generated a link for her to click so that it would say everything she wanted to say. She then couldn't figure out how to log out of "Tweeter". Poor Leezet.
Whitless: I was there for much of the conversation. I left for 5 minutes to call my mom. When I came back they were still figuring it out. It was hilarious. Also, Leezet is awesome.