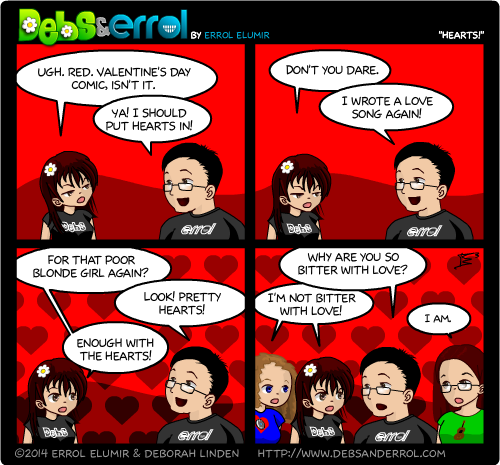 Errol: Continuing the theme of getting everyone mad at me, here's today's Valentine's Day comic.
Debs: Ew…hearts. Gross. 😛 I have chocolate.
Manpans: Good gravy, this man and his love talk. Honest, it's barf inducing. On a positive note, HAPPY VALENTINE'S! Spend it with people you lurve, whether it be your significant other or your friends! Also! I wrote an article on my favourite non-romantic couples! You should check it out and tell me yours in the comments!
Kari: Duuuuuuuuude.  Happy Half-Price Chocolate Day, everyone.  I don't know what all this wuv stuff is doing here.