Comic 886 – "Elder Geeks"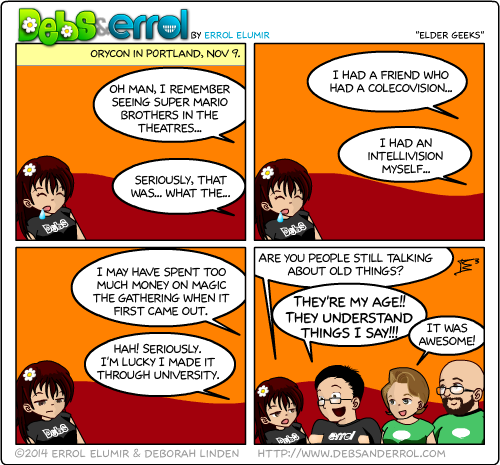 Errol: It was an awesome podcast, and I had so much fun chatting with Seattle Geekly that it went for almost three hours. Uh, I hope they were ok with that.
And if you'd like to listen to the podcast, you can find it on their site! Huzzah! I sound like a freak again.
Debs: Man…I have to figure out how I can make comments on these now that I'm working. Errol's usually finishing 'em after I go to bed, and there are parts of the WordPress phone app that just don't make it easy. And yes, I was highly amused listening to all of this.