Comic 898 – "Searchlight Video"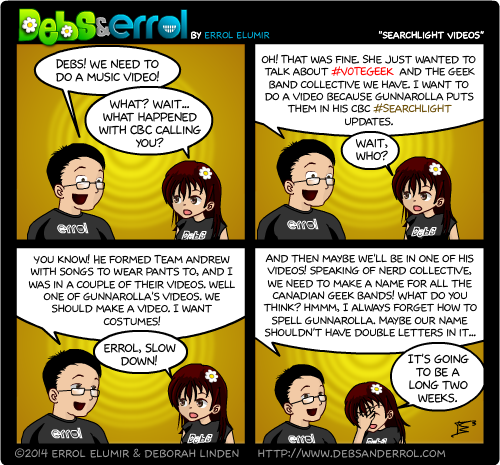 Errol: Gunnarolla is in charge of the Searchlight Spotlights on YouTube, which helped me decide to join the contest because they hired him! That's pretty impressive! I don't think we will have time to make a video though. Sadness.
And for those of you wondering about the reader submissions, April 8th. April 8th is our 3rd year anniversary. THREE YEARS OF D&E! So, please get your comic submissions in before then!
Also, go check out our Simian Showcase post because we are performing there again this year! Three years!
#VoteGeek for #Searchlight!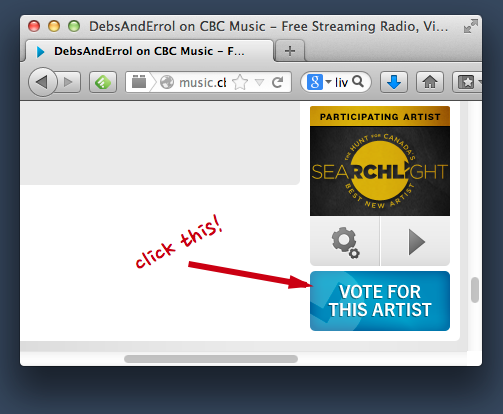 It's Day 3 today! For more info, check out our Voting Page!
Vote Copy Red Leader – Tatooine Blues
Vote Kari Maaren – Kids These Days
Vote The Blast Processors – We Ride
Vote Press Start 2 Play – 8-Bit Memory
Vote Debs & Errol – Geek Love Song
And remember to tweet it and ask people to share, so that you can win some geek music from all of us! For more info on the contest, check out our Contest Page! (Which is the same as the voting page.) Here are some buttons for you!

And for you Facebook people, please tag our facebook page so we know you shared it! Also add in #VoteGeek!