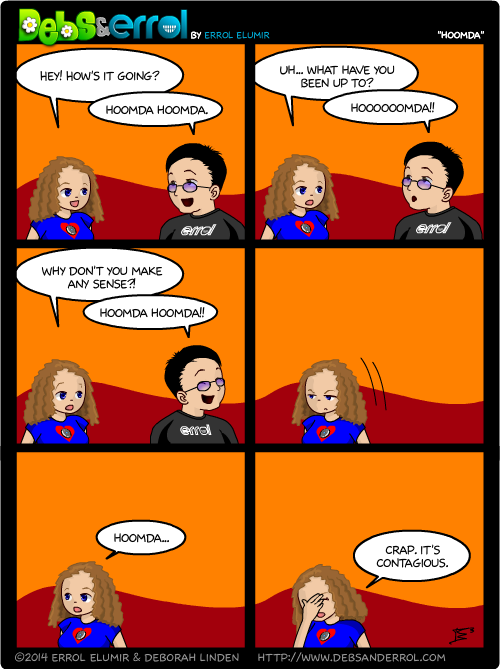 Errol: Some of you may have seen this on Manda's facebook wall. Well, I figured I should make it into a comic.
I've been quiet as of late on the internets! Sorry, I've been tired and working a lot on! If you're not part of our mailing list, you may want to sign up. 
Manda: This was a phone conversation in real life. And yes, that exact thing happened as soon as I hung up the phone and left for work ten minutes later. The man is a trend setter.