Comic 930 – "Think Think Think"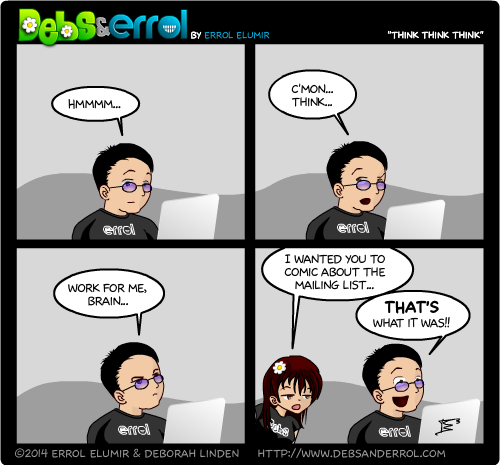 Errol: You should sign up for the mailing list. It's going out this Sunday, I think, and we are giving away free things. Free things you may not have. It may be geek music. So… sign up!
Debs: Spoilers!!!! But yes. You can sign up on the right sidebar! There will be serious awesomeness coming your way.