Comic 974 – "Weekend Sun"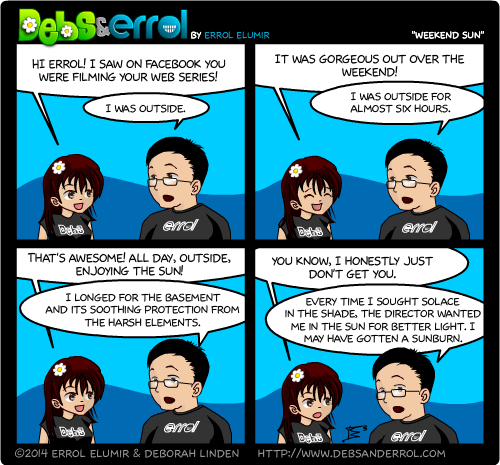 Errol: Yes, Manda and I were working on our new webseries called Sidekicks. The production company working with us is called Vigilante Productions and they have a website where they are blogging about it!
Hopefully there will be more photos that will go up!
Debs: Yay webseries! I spent a lot of the weekend organizing/repacking things in various locations because I'm moving on Saturday. I also went swimming and biked…so probably all in all, my weekend was Errol's worst nightmare. Go go sunburn for reals?