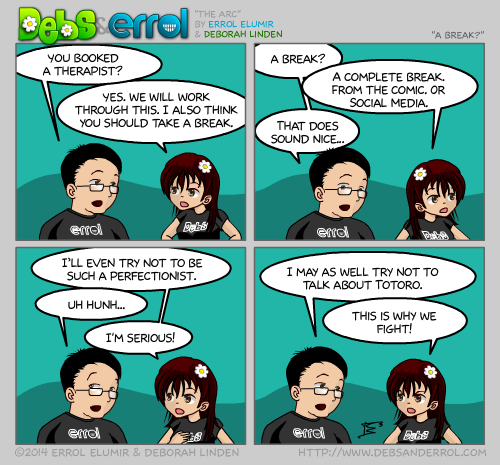 Errol: First off, I'm sorry about not having a proper blurb on Saturday. Hah! I had one written out, and for some reason, didn't post it. Silly me.
Debs booking the therapist shocked me. I didn't expect that. It really touched me. It… really did. 
Debs: It can be so incredibly hard to get moving on things. So while I had been circling the idea of finding a therapist, I hadn't actually brought myself around to actually doing it…until I was faced with losing something that I really, really cared about. It was the kick that I needed.  So thank you for that, Errol. I'm grateful.