Comic 1031 – "Press Start 2 Play Times!"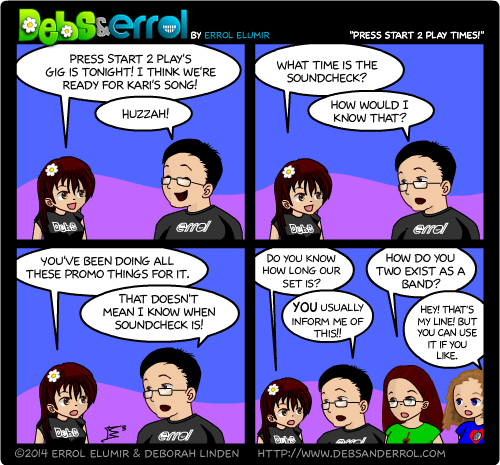 E: Tonight! Tonight is the Listening Party with Press Start 2 Play!
These folks are awesome, and so are The Blast Processors! So if you are in Toronto, come check it out. We'll be playing Kari's Trekless song and hopefully we won't destroy it!
Debs: Haha, I think it's pretty much a given that we'll destroy it. I know! We should play nothing but that song for our entire set!