Comic 1037 – "My Collection"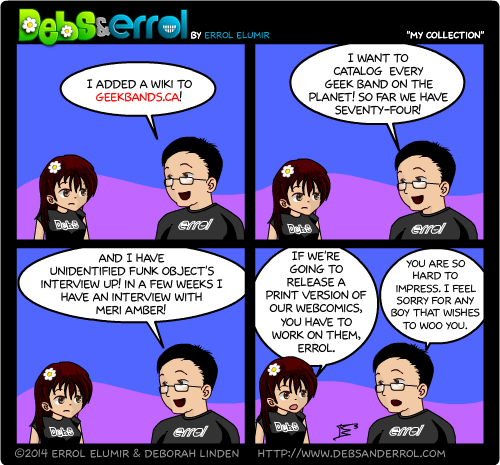 Errol: Yes, we are trying to get a print version of our comics out. I've been reformatting them to print out in 300 dpi, and in order to get more comics per page, I'm also changing the format of the panels. This is taking me a long time.
And we also launched geekbands.ca to encompass all of nerd bandom. I'm so tired.