Comic 1072 – "Need a San Fran Gig"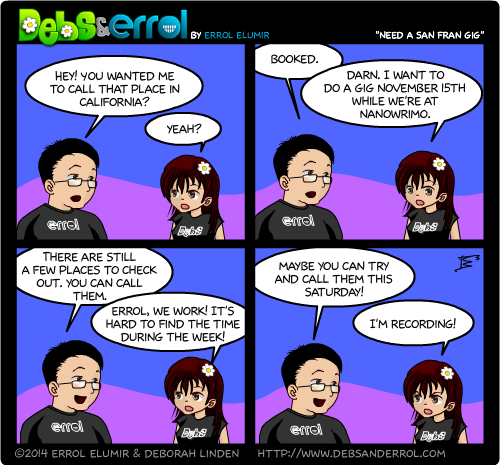 Errol: Btw, the NaNoWriMo forum reset happened. We're actually Nano Ambassadors, so we help promote NaNoWriMo! I think that just means I can say hello to every nanonewbie I meet. Muwahahahhaha.
And we still don't have a venue to play at for the afternoon on Saturday, November 15th. I wonder if someone would be willing to do a house concert.