Comic 1084 – "NaNoWriMo Video"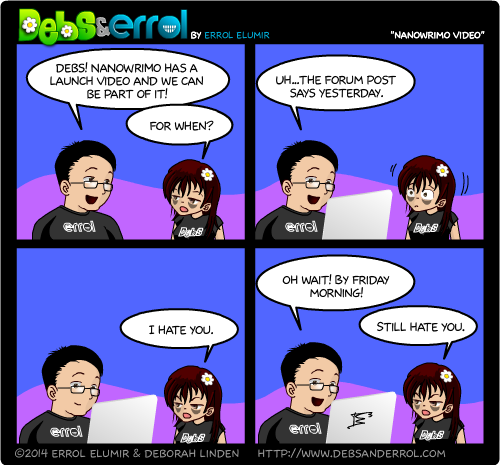 Errol: Allo! There is going to be a launch video for NaNoWriMo, and people were asked to submit a quick six second video. I actually don't know if we have time to do that. Hah! But, who knows, maybe we will.
I will also get some comics about our past weekend up. I'll see when I can do that!
Furthermore, there are about 16 comics until the reader submissions! So! Who is up for that? Who wishes to submit? Please comment if it's something people still want to draw for! It would be super helpful for me, because I think it falls during NaNo!