Comic 253 – "First Impressions"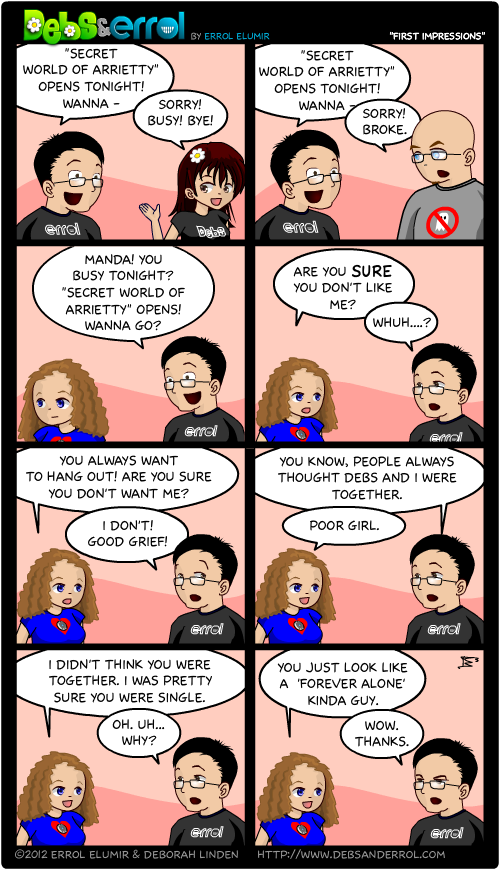 Errol: Because of yesterday's post where CBC put Debs having my last name, I was talking about this to Manda. And I asked her if she thought Debs and I were together because, as I've said, it's a common occurrence. And she was adamant on how she was pretty sure on my powers of singleness. 
Whitless: The first time I met him was in the Debs and Errol show, and he was constantly saying he was having trouble getting girls…what was I SUPPOSED to think?
Debs: Oh man…
Errol: I'm writing my wife into these comics somehow. 😀
Debs: Yeah, could you please?  And give her a descriptor other than "blond", or the other blond character will let it get to her head.
Whitless:  I'm still going to go on the record as not thinking Errol likes me :P.  Part of me thinks I should put a stop to this particular subject matter…but most of me realizes that trying to stop Errol only makes him try harder to make it happen.  Besides which, I'm a sucker for a good punchline…although I'm a little nervous :P.