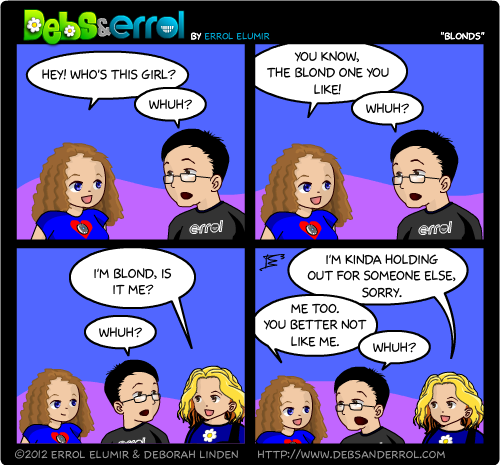 Errol: From what I understand, Alina did have this conversation with Debs. 😀
Whitless: At least the focus is off me now.  I'm starting to get questions from my friends because of Errol's tendencies to blur lines of reality.
How DOES he know so many blonds anyway?  I thought we were all…you know, dying out or something like that.  'Cause of all those recessive genes.  I totally wrote jeans first.  Ohhh, yes, I could have backspaced and just left it at that, but I feel that you, the world, need to know…Wouldn't that be a great movie?  The Last of the Blonds.