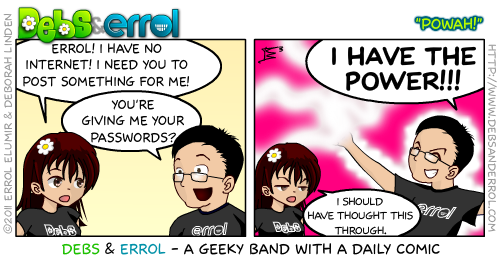 Oh. This is just an update.
Debs has no internet.
So… that's why you don't see her comment or update songs or anything.
This happened, uh… two days ago. 😀
I should make a comic about this. Why, I think I will.
Considering, I have her passwords now… BWA HAHAHAHAHAHA…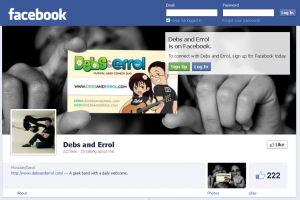 And I updated our facebook page to Timeline Form! I actually don't like Timeline Form all that much, because I find the posts are too big and I like things condensed on a page, but hey… it's going to switch over on March 30th, so I may as well get used to it now.