Comic 446 – "Thanksgiving"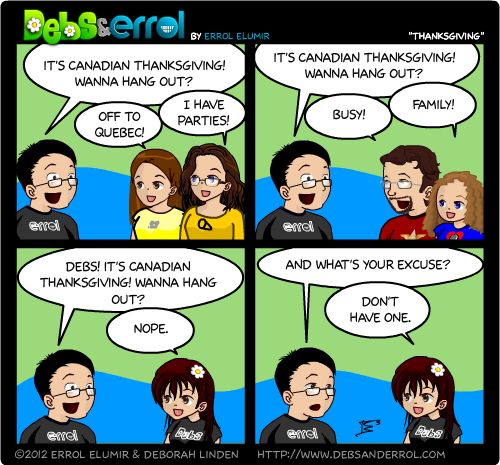 Errol: Normally we invite all sorts of people to our house, but this year it's smaller. Even my cousin is coming late. So sad.
And this is more of a comment on Marian Call's concert. I tried to get a hold of a bunch of people and a lot of them were away for the weekend for thanksgiving. Oh well. It was a great concert though! I wanted to talk to her, but she was too popular and I couldn't get a chance to.
And then my spoiled children wanted to go.
Hope you guys have a great weekend. I've been editing footage. I'm so tired.