Comic 447 – "S&L Holiday"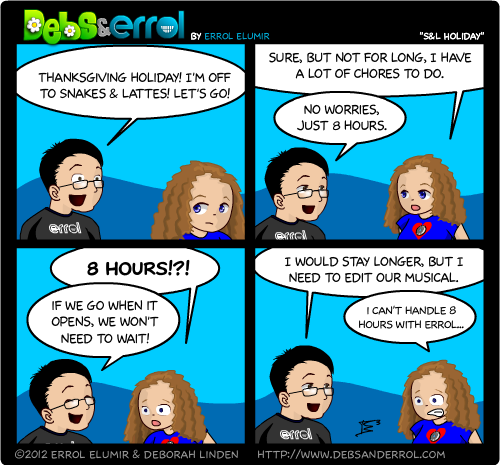 Errol: It seems every holiday I go to Snakes and Lattes for the day. Totally awesome. My wife and youngest are off on a boat doing… sailing … or something. It was a groupon thing. And because Ekko is petrified of boats, and I am quite happy not to be in nature, we are going to play boardgames! Huzzah!
Manpans is going to join us, and anyone else that wishes to, can join us too!