Comic 448 – "D&E, MM, & HS&HP"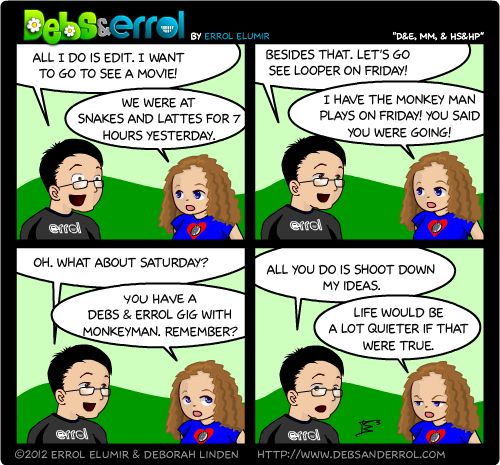 Errol: I actually forgot I was busy this weekend. I think it's because I didn't realize were almost to the middle of october! AUGH!
Check out the two events. Headshots & Healing potions, as well as Monkey Night in Canada!
Whitless:  Wait, you didn't say you were going to the Monkeyman plays!…Did you?  Totally didn't. Are you?  Cause if so, I need to know what part of the audience not to look at.  Also, I beat Errol at a board game!  I'm still shocked at that.  He wins everything.  I have a picture of it too.  It's awesome.