Comic 461 – "SFCOntario Take 2"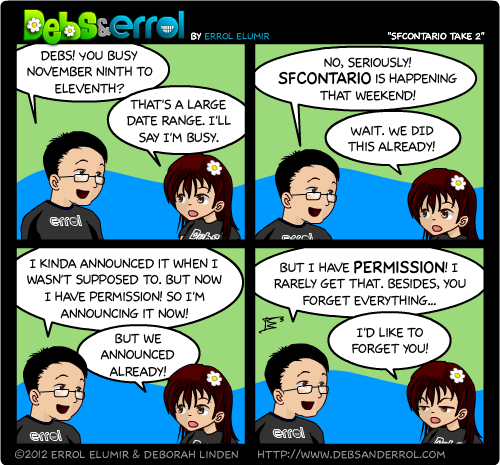 Errol: Yes, I did a faux pas again. I wasn't supposed to announce anything, it's up to the con to do that! But I was excited! Wait, I think I even included them in a tweet about it. I announced it on FB, I announced it here, I announced it on twitter. When I make a mistake, I don't do it half heartedly! I go whole hog! HUZZAH!
I do have permission now. I even asked three times just to make sure I could announce things.