Comic 464 – "Cast Reunion"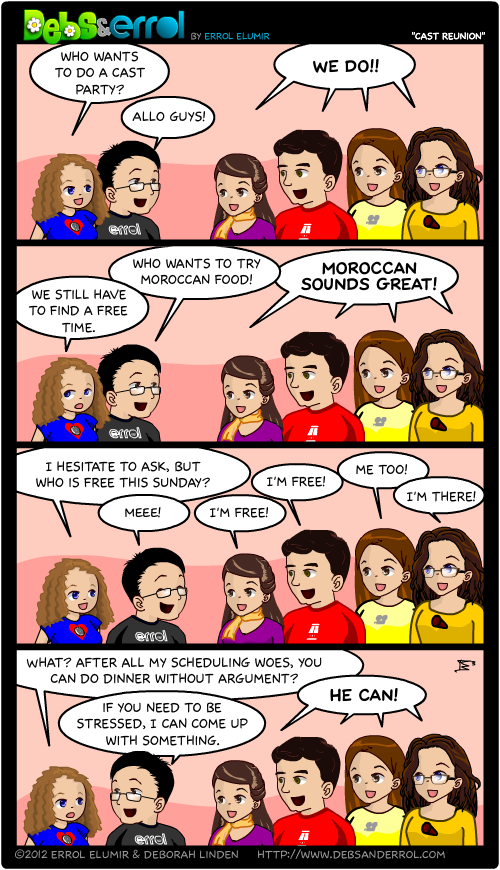 Errol: I haven't really seen the cast in a long time. It's weird, one week you were seeing them practically every day, and then the next, they're GONE! Oh well, they still get my texts. MUAHAHAHAHAHA.
Whitless:  Yeah, I was totally expecting another hellish scheduling co-ordination and suddenly everyone's available now.  I guess I should have offered more food during the filming.