Comic 502 – "It Takes A Village"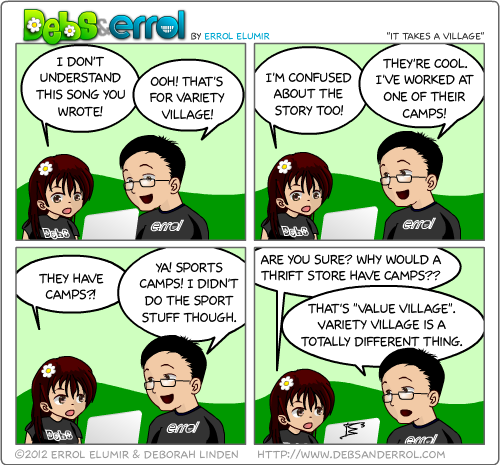 Errol: To be fair, when I first heard of Variety Village, I had the same confusion. We're still talking about SMAS songs in this comic.
Debs: Yeah, I was totally confused. The original story on the SMAS site said "Variety Village = $" and I couldn't for the life of me understand how and why she was connecting the two. I mean, working at Value Village can't pay that well, can it?