Comic 505 – "SW FanFic Gig"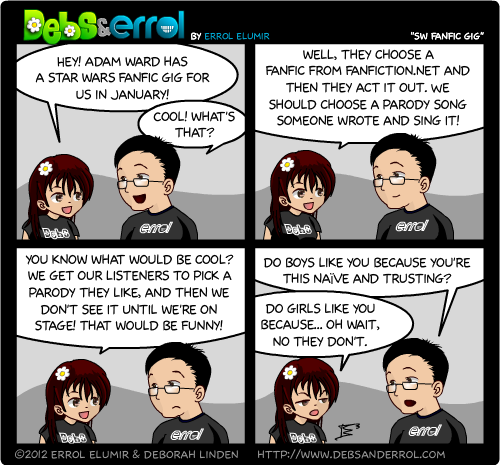 Errol: Sorry guys, I don't trust any of you. NONE of you guys. I mean, given the chance, I would totally mess up an Errol if I had an equivalent friend in my life. For those of you who are curious, here is the event for this! It's filling up pretty fast, actually!
Fan Fiction: Star Wars Night! Saturday, January 5th.

Debs: Hahaha. This comic is great.