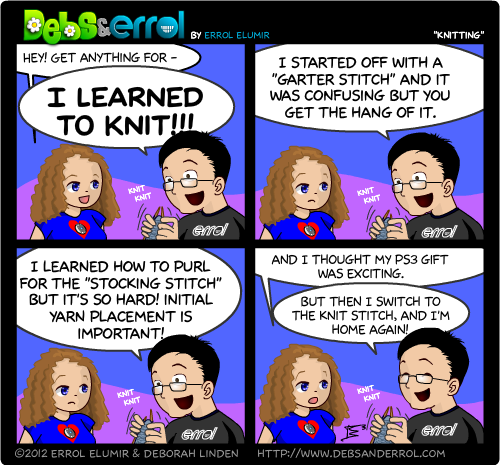 Errol: Yes. I learned to knit. 😀 Here's a pic of me knitting and a small excerpt from my post on Facebook!
It's 2am. WHAT?! Good grief. Anyway, I learned a lot of things tonight. I learned how to do a normal Knit and then also a Purl.

Look, the knitted monstrosity looks like a fish tie, or something. The bottom part is all straight knit stitch, and that's called a Garter Stitch.

Then when you Knit a row and then Purl a Row, that's a Stocking Stitch.

And finally, at the top, I Knit 2 and then Purl 2. And this is Ribbing!