Comic 542 – "Alternate Date"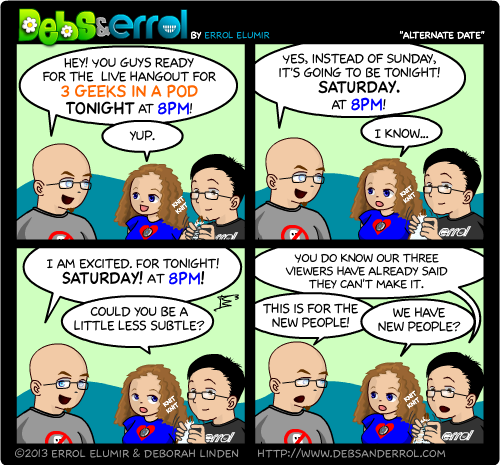 Errol: Yes! Tonight! We have another live streaming podcast! Watch and be amazed. Or not. Stay tuned to this site to get link. Sorry that I haven't made a permanent link for that yet.
And this afternoon, Debs and I do the song workshop! Huzzah! I hope that goes well! 😀
Manda: I feel guilty about staying up till 3am now and distracting Errol from the comic :D.