Comic 543 – "FAWM.ORG 2013"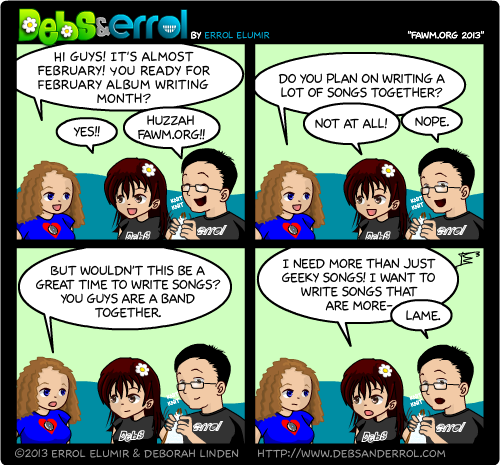 Errol: This week is filled with all sorts of stuff! Fawm.org starts. Spintunes is underway. We have a Filk Circle we're attending at the Bakka Bookstore on Sunday. All sorts of funnery!
And Debs did a gig with Leslie this past Sunday. I would have done a comic about that, but I don't know how it went because I didn't go. I'm sure it was awesome.
Debs: A small but awesome crowd (Amy came!) and we didn't mess up 🙂 So it went well!