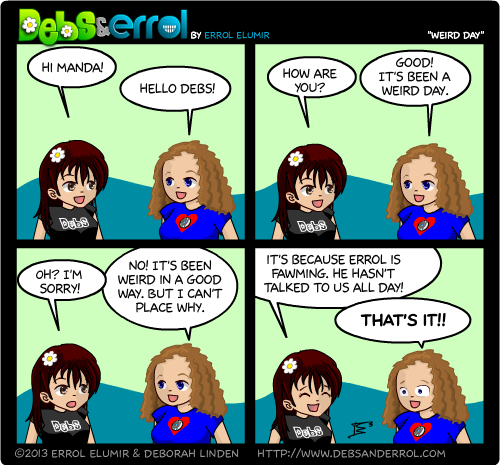 Errol: Funny story. Manpans and I were running and she tells me how she was talking with a bunch of friends, and she said something which I would have run into the ground with my teasing, but because I wasn't there, it didn't happen. And then she told me how refreshing life was when that I wasn't around. Thanks, Manpans. Thanks. (Cue guilt)…
Check the sidebar for all the fun stuff happening this weekend!
Manda: I do feel guilt now, even though I didn't say that! I just joked that when I realized I wouldn't be teased "everything was happy!" and….this isn't helping my case…also, Errol had a grammar error, but I'm not going to correct it and I'm okay with that.

Errol: Poor Manpans.