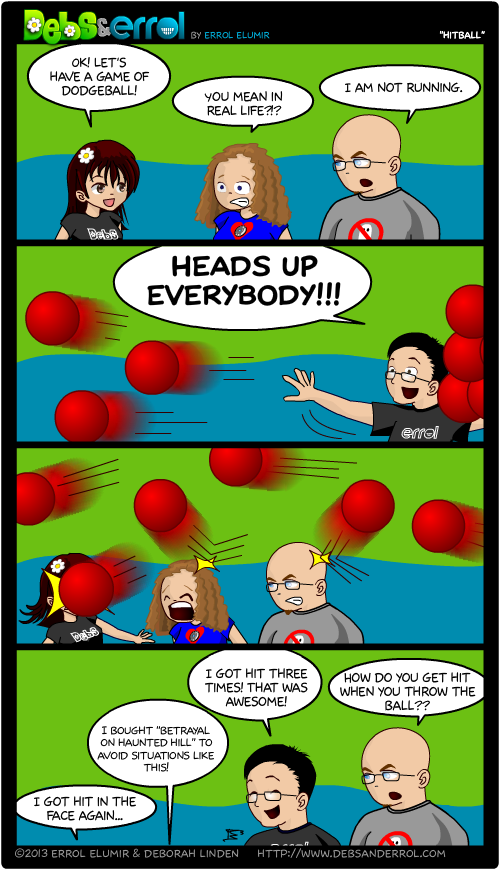 Errol: Sorry this was late. I came home late from work (they had an outing) and then my girls and I had fondue and then we watched "Gravity Falls". I was so exhausted that I went to bed immediately after that, completely forgetting that I had a comic due.
Silly me.
Manda: I am really dreading that game of dodgeball. It will hurt physically AND psychologically (stupid Errol).
Debs: Ooo! Manda's first sentence implies that we're actually going to play – cool! You got it wrong though, Errol. Each team starts with 3 balls, and they're rainbow coloured! Double Rainbow Dodgeball!
Manda: I think this is also Errol's way of telling me I talk about "Betrayal at House on the Hill" too much (although evidently not enough for him to get the name right :P), but it's an awesome board game and I will play it as often as possible.
And YAY! Gravity Falls! I'm jumping with your joy that you have your girls watching it :D.