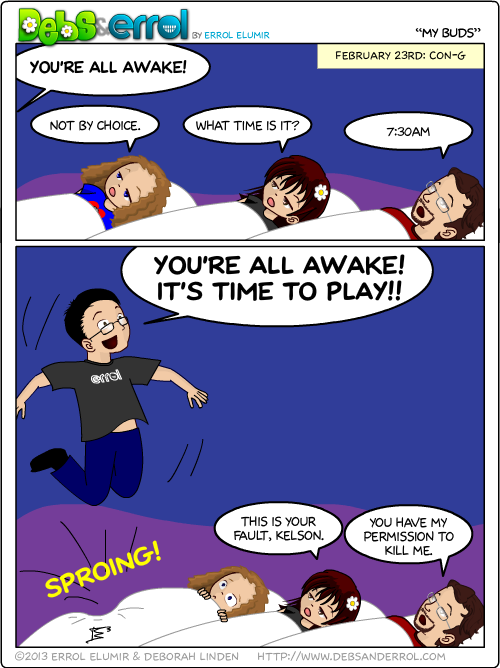 Errol: I don't know what the other guys were saying. But I'm pretty sure what I'm saying is pretty verbatim. I really like hanging out with my friends. 😀
Manda: This all happened. I woke up feeling like death and all cold druggy again too. Errol has yet to document that :P. And look! I think this is the first time you see comic Errol's legs!
Debs: Really? I know I've drawn his legs in Debs art but those are like…wiggly flailing legs. I just remember being really confused because Manda and Kelson were both in bed, yet I heard someone brushing their teeth…and then there was jumping.
Kelson: My bad. Totally my bad. If this trip taught me anything it was the extent of the crazy that is Errol…